If you have come to this page wondering what happened to The Transplant Trust (formerly Transplants in Mind) but don't wish to read the whole article, I'll cut to the chase: They don't exist any more.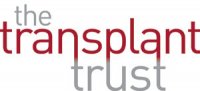 If you'd like to know why, read on. I'll start by mentioning that I am a former supporter of this charity and, for reasons I'll come to shortly, I withdrew my support in late 2007. Out of curiosity I recently decided to see what they'd been up to lately, and the answer was: Nothing. Not just nothing, but their website had disappeared, and I could find no meaningful reference to them online or any indication as to what had happened. For a charity that had existed since 1990, to suddenly disappear without trace or explanation is unusual, but knowing this charity as I do, I am not surprised in the least. So what went wrong?
I became involved in Organ Donation awareness in 2007, though not for any particular reason. I have no personal connection to transplantation and hitherto had never known anyone needing a transplant. I did however think it was a worthy cause and found Transplants in Mind (as they were then called) to be the single national charity concerned with raising awareness. To that end I raised around £1000 for them by running in a 10k and a couple of other personal fundraising drives. Having made myself known as a supporter, I was then invited to an awareness-raising event (Donor Day North) in Manchester in late March 2007. I was proud and pleased to have been invited, donned my suit and went along keen to see the charity at work.
Disappointing Event
To say I was disappointed is an understatement. Donor Day North is supposed to be a major, prestigious awareness-raising event, and the main venue for the day was the Manchester Science and Industry museum. As far as locations in Manchester go, this could hardly have been more secluded from the busy footfalls of the city centre. My impression is that they'd merely pulled up their Donor Bus outside (and I'll get to the bus more shortly) , and had stood around all day hoping to capture the relatively few visitors to the museum. The evening event promised a presentation of the charity's work and a speech from a representative of the Donor Family Network. Wearing my suit with my girlfriend at my side, I could hardly have felt more overdressed and out of place. The staff and supporters from Transplants in Mind (and for ease, I'll merely refer to the charity as 'TTT' from here on) were all dressed in casual t-shirts, but the most appalling aspect was the sheer lack of attendance to the event. Aside from myself, a handful of disinterested students, and the TTT team, there was nobody there. Aside from myself nobody appeared to have been pre-invited and those that weren't appeared to have been visiting the museum on the day and convinced to come back for the presentation.
Meanwhile the representative from the Donor Family Network proceeded to tell us a truly warming and genuine story about his decision to donate his daughter's organs shortly after her death, helping no fewer than 7 people needing transplants in the process. It was a very moving speech and would certainly have convinced anyone undecided on the issue to have signed up to the organ donor register on the spot. I felt it a complete waste that the gentleman had made the trip up north to convince a pitiful few that hadn't really needed convincing.
The worst, most damning part was saved to the last. After the presentation the catering appeared. Not just catering, but expensive-looking individually prepared bowls of food, dessert, and plenty of wine. For the numbers that had turned up and the tone of the venue, there was far too much food presented in an incongruously expensive manner. My worry over the cost of such a spread was worsened when I witnessed the TTT staff tucking into the food, and more importantly the wine, with gusto. By the end they had all downed several glasses each and for all appearances were having a jolly old time.
I was utterly appalled. I saw the event to be a wash-out, entirely ineffective, and a shocking waste of the charity's money spent on food and alcohol that benefited  TTT staff and close supporters more than it engaged public awareness. Before I left, I was given a tour of the much-touted Donor Bus.
The Donor Bus
The Donor Bus was a 40-year old Routemaster that once cris-crossed the streets of London and served as the centre-piece of TTT's awareness campaigns. For reasons that remain a mystery to me, the existence and presence of this bus was consistently seen as a fascinating and novel conversation piece purported to assure the success of any event. Such was the inexplicable hype about the bus that TTT later went on to employ a full time 'Donor Bus Manager', to better utilise the valuable resource that this old broken-down heap was seen to be. The bus itself was nothing – dull, old interior, with nothing gracing it but a few leaflets and not particularly utilised on awareness days except as a large thing to look at and drape a banner from. It was also famed for being an expensive maintenance nightmare, suffering regular breakdowns.
It was at this point I decided to support the charity no more. The money I had raised was being wasted on feeble lip-service attempts at raising awareness but seemingly doing more to keep TTT staff in free food and wine. It was the last they heard of me, although I continued to pay attention to the charity for a little while afterwards.
The appointment of the Donor Bus Manager, as previously mentioned, is a particularly sore point worthy of further scrutiny. This was advertised as a full-time post to basically manage the bus and ensure it was dragged to various events around the country. Why the charity felt they needed someone to manage a single resource on a full-time basis is beyond me, particularly when at that time the charity had only one full-time member of staff, the Communications Officer, and a part-time Chief Officer. It was of grave concern when it transpired that the job was then given to a man who was introduced to me at the Donor Day North event as the long-term partner of the Communications Officer. A cynical person might speculate there to be an extreme conflict of interest in such an appointment, but I'll let you make up your own mind about that.
Worrying Trends
At this point I was actively supporting another Organ-donation group, and in July 2007 we had planned an event in Birmingham to coincide with National Transplant Week. We were aware at that time that TTT were also in Birmingham the day before, and that the Donor Bus was in attendance. Because, if nothing else, the bus was a good place to hang a banner, we contacted the Donor Bus Manager to see if the bus, which wasn't due to be used that day, could be brought to our event to help with awareness-raising. Incredibly, we were told that no, it wasn't possible, because there wasn't a driver available for the bus. Now, as the bus manager I'm going to go out on a limb and presume that he was capable of driving the bus, and given we knew they were holding no events on that day yet were still in Birmingham, I assumed at the time the rejection was more down to resentment at our 'competing' event, coupled with general apathy towards anything requiring effort. Of course, there could also have been a legitimate reason for the bus' unavailability, but we'll never know. It was certainly a missed opportunity to capitalise on what should have been our shared-interest – raising awareness.
There are other foibles to mention: the TTT poster advertising National Transplant Week – the one with the TTT telephone number on it. Given that UK Transplant handle the actual registration of donors to the register, putting TTT's phone number on an advertising poster would just mean that when the phone was picked up – never a guarantee with a single member of staff – they'd be instantly told to call another number. Precisely the kind of needless obstruction that would make a wary person not bother to make that call.
For the 2008 running event – the one I did not attend, I noticed that the charity's runners were wearing charity-branded t-shirts (something most credible charities do), except theirs were unusual on account of the fact a large company logo was emblazoned across the front. On investigating further I saw that the company advertised was one belonging to one of the charity's trustees. Presumably provided by that company in return for the advertising – again, surely, a conflict of interest? What charity seeking credibility allows their runners to wear an advert for another company as the primary message?
I had originally suggested to them that they sign up to Just Giving, and also Missionfish (the company that allows eBay to receive charity donations), because they had done neither of these ball-breakingly basic things that any charity worth their salt would already be on to. The rest of what I know is just a catalogue of disappointment and failings of a charity that really did not seem to be honouring its mandate. At one point I did consider writing a letter to the Charity Commission pointing out the more worrying aspects of the behavior I'd witnessed, but in the end I did not, unconvinced that what I knew could simply be put down to either incompetence or ignorance, rather than criminal misconduct.
Writing on the wall
My knowledge beyond this point gets a little sketchy, as I stopped payment much attention. The name was changed from Transplants in Mind to The Transplant Trust at some point in 2008/2009. I think this change was an attempt to clarify and insinuate themselves to be the primary UK transplant charity, having come under increasing pressure from other awareness-raising groups that were doing a much better job without a tenth of the support, and frankly embarrassing them in the process.
I am vaguely aware that a Fundraising Manager was latterly employed in an attempt to boost their finances, but this doesn't seem to have worked, and it appears that money was the ultimate cause of the charity's downfall.
Time for some numbers, c/o the Charity Commission website. The accounts for TTT for the following years:
| | | |
| --- | --- | --- |
| Financial year end (FYE) | Income | Spending |
| 31 Mar 2009 | N/A | N/A |
| 31 Mar 2008 | £107,995 | £149,441 |
| 31 Mar 2007 | £186,477 | £161,103 |
| 31 Mar 2006 | £149,548 | £100,718 |
| 31 Mar 2005 | £62,963 | £42,321 |
We can see an ever so slight £41,500 deficit for the financial year ended 2008. Accounts for 2009 have not been received and are overdue. The record for the charity states that it ceased to exist on 3rd March 2009. Given it is now August 2010 I don't think we can expect any final year accounts any time soon.
The accounts remain freely available on the Charity Commission website here. While I haven't the patience to delve very deep to compare figures, we can easily see that income for the year ending March 2008 is significantly down on the previous year, while relative costs are up, creating a large black hole. The only piece of analysis I'll hand you is that the Donor Bus expenses (including salaries) cost £18,559 for 2007, and £50,383 for 2008.  Total cost of salaries were up to £71, 608 in 2008 from £49, 416 in 2007.
The question of these increases is further compounded by the drop in income – evidently a financial reality that resulted in the immediate cessation of all activity. And it has been immediate – the website just dissapeared. No warning, no notices, no statement explaining the situation but wishing well to the supporters of the charity over the last 19 years – nothing. The only presence The Transplant Trust now has online is an outdated Facebook page, where erstwhile supporters of Organ Donation still go occasionally to identify themselves to the cause, completely unaware they're talking to the spectre of a dead horse. One person even asks when the TTT website will be back online – and that's ultimately the reason I wrote this article. The complete and undignified collapse of The Transplant Trust has left a confusing void and while I have speculated at length, this is just an indication of what has probably happened, rather than a definitive statement of what has.
What now?
TTT's loudest trumpet was their 'organisation' of National Transplant Week, which is usually the first week of July every year. Thankfully other supporting groups are more than capable of taking this nationally-appointed week and using it for their own awareness-raising drives, and I would argue the greater majority of donor signups were always a result of activities entirely peripheral to The Transplant Trust. The work will go on.
A quick call to UK Transplant to formally enquire as to the fate of The Transplant Trust didn't get me too far. The belief of the chap on the other end of the phone is that 'their activities have been absorbed into the Transplant Support Network' as of 'a few months ago'. I am not sure what this entails.
The Transplant Support Network (TSN), is also a registered UK charity albeit smaller in terms of turnover, taking in some £46,000 in income for the 2009 year. Cheerfully their finances look a good deal more viable than TTTs were, implying that they're small but steady. They don't appear to have a website. I found a link for transplantsupportnetwork.org.uk but as of today it is non-functional. The domain name expired at the end of June 2010 and has not been renewed. The phone number I was given appears to be for a residential address and was not picked up when I called. I don't imagine charities of this scale have dedicated offices (and indeed, it's probably best that when being this small, they do not), so I have left a message explaining my enquiry and will update this article if I hear anything back.
I do not know if the absorption of TTT's activities is a correct statement, or the extent to which this might be true, but I hope for their sake that they've driven that damn bus off a cliff.
I am happy to make corrections or post updates to this article if you have any additional information.
Update – 1st December 2010
I have just stumbled across an article from Third Sector dated February 2010 that states the Transplant Trust were taken to court by the PR company they'd engaged to help promote National Transplant Week (held July 2009). This damning article rather speaks for itself, and the charity did eventually pay the outstanding £3650.00 after a court warrant. It also notes that the charity received £84,000 of public money to 'in part to help fund the National Transplant Week campaign', but that despite this  'The Department [of Heath] was satisfied that it had been appropriately spent'.
I don't know about you but given the Charity Commission insists that the charity ceased operation in March of 2009, I think that serious questions must be answered as to what happened to the money, and not for the first time I'd like to see those overdue accounts for 2009.